The Virtual Pain Education Summit presented by the European Pain Federation EFIC took place on 6-8 November 2020.
Did you miss it? Become a member of the EFIC Academy now to receive instant access to 40 hours of pain education sessions and much more!
Save the date:
EFIC Virtual Pain Education Summit on 4-6 November 2021
Join the largest online pain education meeting of the year
Interprofessional sessions
For over 25 years, the European Pain Federation has been bringing together the most recognised experts in the field of pain science to exchange knowledge, ideas and the latest advances in the field. 2020 has been a challenging year, not least of all for education. To meet the needs of the pain community in 2020, the European Pain Federation is organising its first Virtual Pain Education Summit on 6-8 November 2020.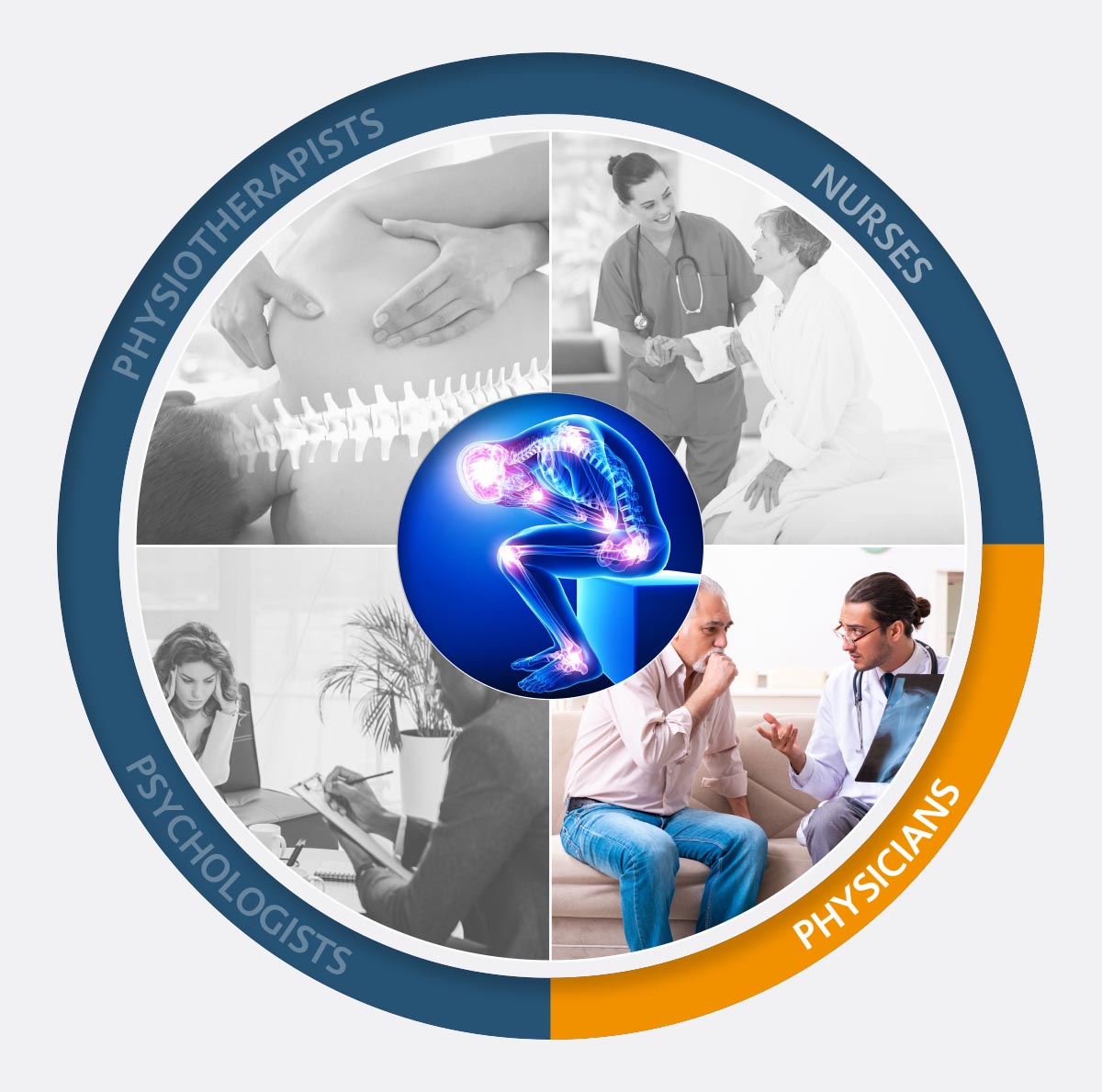 Pain Medicine Educational Sessions
Chronic widespread pain
Cancer-related pain
Acute pain
Pharmacotherapy in chronic pain management
Neuropathic pain
Primers on specific chronic pain conditions
Opioids and chronic non-cancer pain
Chronic visceral pain
Interventional pain management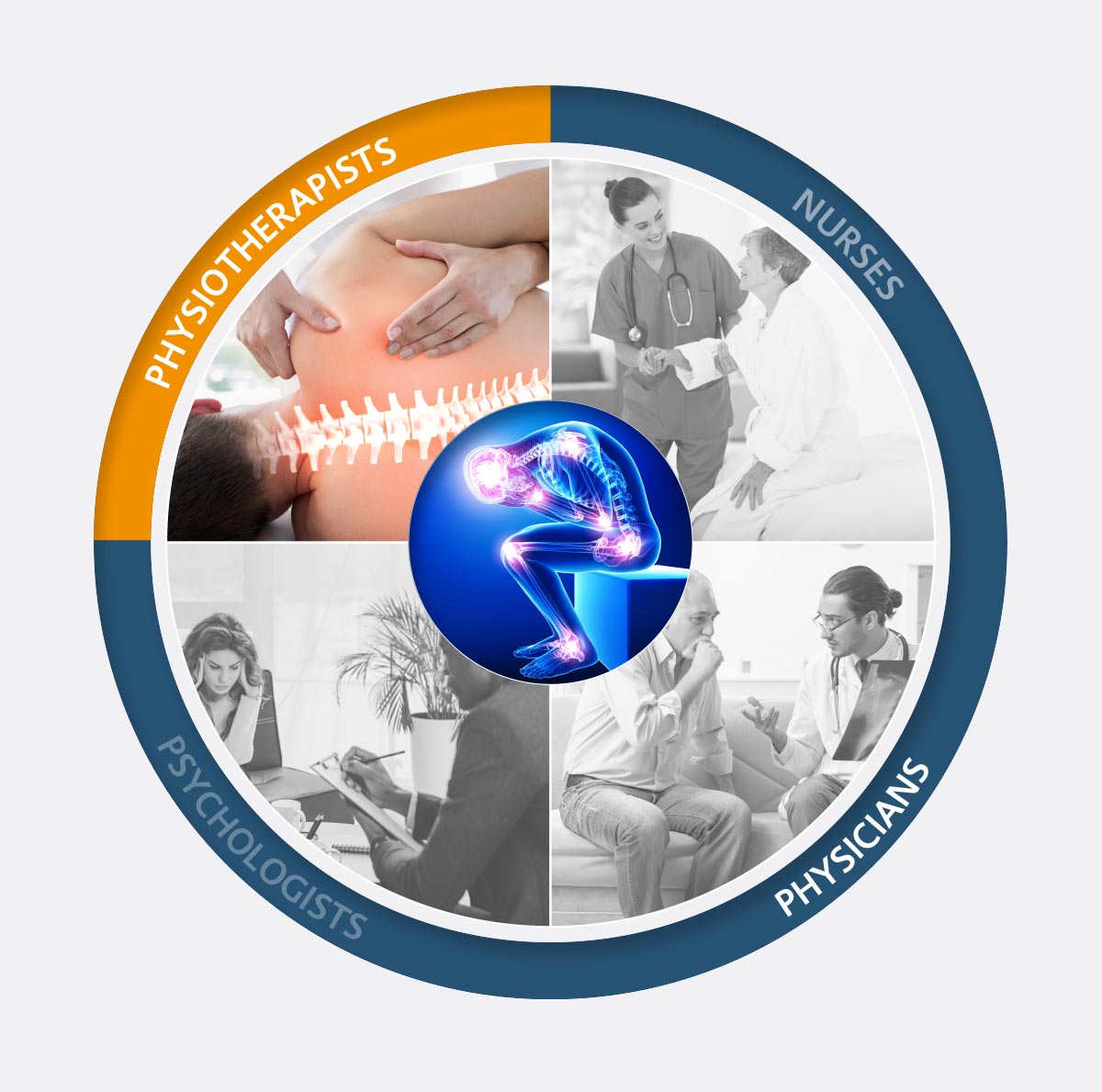 Physiotherapy Educational Sessions
Pain science and knowledge
Complex and multidimensional nature of pain
Assessment
Measurement
Treatment; communication, education
Principles of treatment
Principles of treatment
Special populations
Special populations
Topical Lectures
New directions in the pharmacotherapy of pain
From peripheral nociceptors to brain plasticity
Diabetes and pain: an update
The role of cannabinoid-based medicines in pain management
Neurophysiological exploration of chronic pain; peripheral assessment
Neurophysiological exploration of chronic pain; central assessment
Appropriate referral and selection of patients with chronic pain for neuromodulation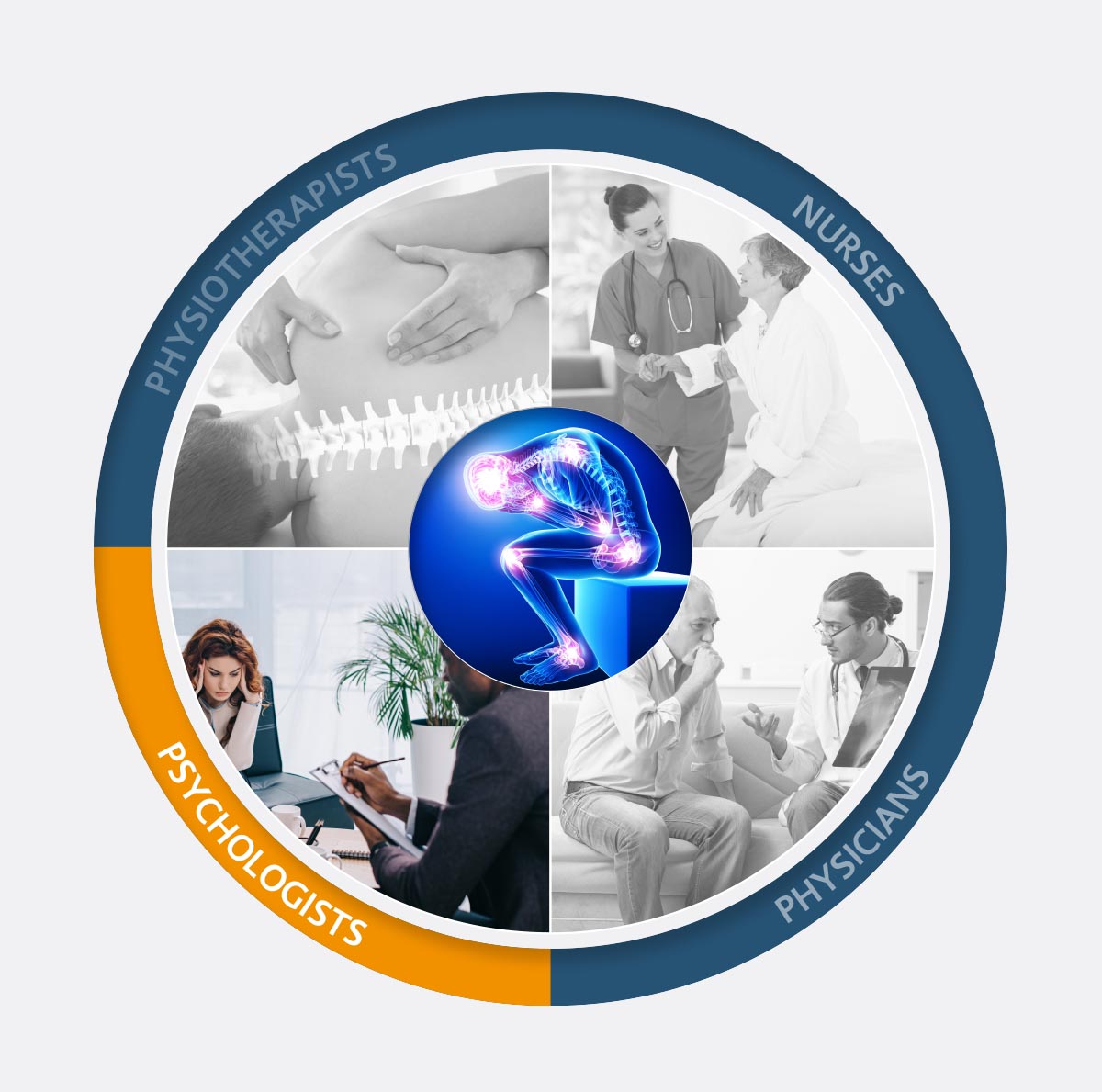 Psychology Educational Sessions
Clinical psychology: Nociceptive aspects
Neuropsychological factors in chronic pain
Assessment: Social and cultural aspects of pain
Assessment: Spotlight on sub-groups
Psychological and social common assessment
Psychological interventions: Behaviour change
Psychological interventions: Work place interventions
Psychological interventions: Behavioural approaches
Psychological interventions: Cognitive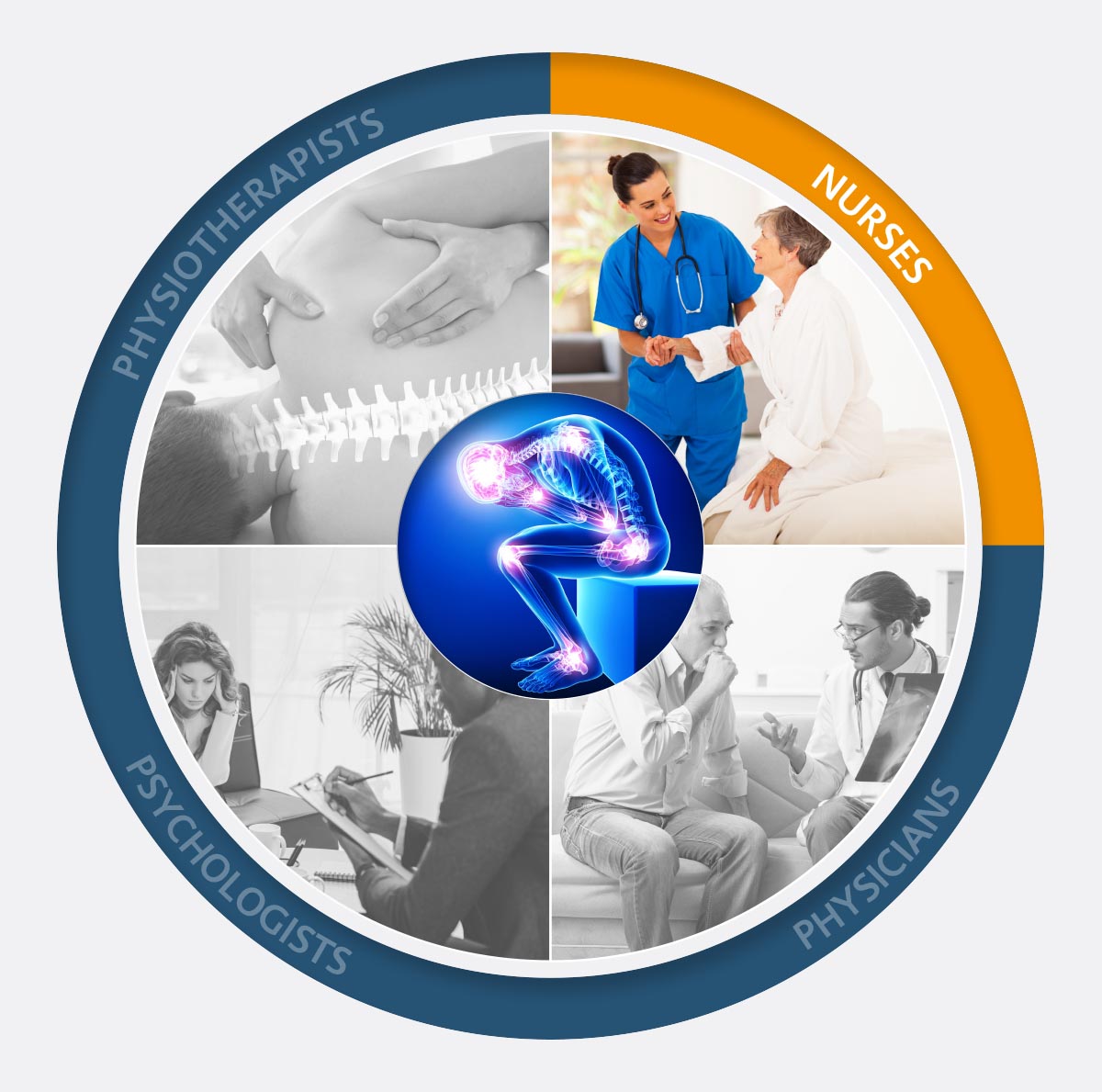 Nursing Educational Sessions
Nursing assessement and measurement of pain
Complex pain management and co-morbidities
Substance dependence and managing pain
Clinical updates: Cancer & cancer survivors
Clinical updates: Children and young people & intellectual disabilities
Clinical updates: Older people
Evidence based pain nursing
Educating patients and professionals
Leadership and advanced nursing practice
Interprofessional Lectures
Neurobiology of pain & strategies to modulate
Communicating pain
Interprofessional working
Managing pain from MDT perspective
Methods of pain prevention
Sam H Ahmedzai, UK
Dominic Aldington, UK
Inge Arnts, Netherlands
Maria Bailey, Ireland
Arun Bashkar, UK
Fabrizio Benedetti, Italy
Michael Bennett, UK
Catherine Blake, Ireland
Nina Bohm-Starke, Sweden
Emma Briggs, UK
Silviu Brill, Israel
Nanna Brix Finnerup, Denmark
Susan Broekmans, Belgium
Roberto Casale, Italy
Suzanne Chapman, UK
Juanita Cheuk-Alam-Balrak, Netherlands
Gillian Chumbley, UK
Daniel Ciampi de Andrade, Brazil
Felicia Cox, UK
Geert Crombez, Belgium
An de Groef, Belgium
Geert Dom, Belgium
Catherine Doody, Ireland
Owen Doody, Ireland
Elon Eisenberg, Israel
Stefan Elbers, Netherlands
Mats Eriksson, Sweden
Mary Ann Fitzcharles, Canada
Patrice Forget, Belgium
Julia Forstenpointner, Germany
Brona Fullen, Ireland
Martin Galligan, UK
Luis Garcia-Larrea, Spain
Irmela Gnass, Germany
Thomas Graven-Nielsen, Denmark
Monika Hasenbring, Germany
Hani Hattar, Sweden
Winfried Häuser, Germany
Laura Hemmings, UK
Jonathan Hill, UK
Morten Høgh, Denmark
Frank Huygen, Netherlands
Antony Jones, UK
Ulrike Kaiser, Germany
Edmund Keogh, UK
Regine Klinger, Germany
Roger Knaggs, UK
Albère Köke, Netherlands
Andreas Kopf, Germany
Nevenka Krcevski Skvarc, Slovenia
Emelien Lauwerier, Belgium
Olle Ljungqvist, Sweden
Chris Main, UK
Anneleen Malfliet, Belgium
Petra Mandysová, Czech Republic
Brian McGuire, Ireland
Georgina Morley, USA
Winfried Meissner, Germany
Asbjørn Mohr Drewes, Denmark
Bart Morlion, Belgium
Samer Narouze, US
Nadja Nestler, Austria
Jo Nijs, Belgium
Mary O'Keeffe, Ireland
Peter O'Sullivan, Australia
Teresa Paolucci, Italy
Serge Perrot, France
Harm Peters, Germany
Roland Peyron, France
Tamar Pincus, UK
Esther Pogatzki-Zahn, Germany
Andreas Rothgangel, Netherlands
Harbinder Sandhu, UK
Patricia Schofield, UK
Whitney Scott, Belgium
Manohar Sharma, UK
Rob Smeets, Netherlands
Anne Söderlund, Sweden
Claudia Sommer, Germany
Tasha Stanton, Australia
Monique Steegers, Netherlands
Joe Tatta, USA
Caroline Terwee, Netherlands
Solomon Tesfaye, UK
Thomas Tölle, Germany
Andrea Truini, Italy
Elia Valentini, UK
Rianne van Boekel, Netherlands
Jacqueline van Dijk, Netherlands
Jan Van Zundert, Belgium
Tim Vanuytsel, Belgium
Jeanine Verbunt, Netherlands
Johan Vlaeyen, Belgium
Kevin Vowles, UK
David Walsh, UK
Katja Wiech, UK
Paul Wilkinson, UK
Harriet Wittink, Netherlands
FAQs
Platform
After I pay for registration, how do I access the event?
The Virtual Pain Education Summit is organised through a virtual events platform. Detailed information on how to log in to the platform will be sent to you shortly before the summit via e-mail.
I have popup blockers enabled. Will this affect my experience when I log in?
Please disable popup blockers for the duration of the Summit.
What times will the event be open to attendees?
The event will be open to attendees from November 6, 2020, 7.00am CET. The live components of the event such as Q&A sessions and networking events will take place across the three days 6-8 November. The teaching will be available for three months after the event to all attendees.
When can I access the virtual summit exhibition?
You will be able to access the virtual summit exhibition from November 6, 2020, 7.00am CET.
What operating requirements are there for the virtual summit? (e.g. browser, internet connection, video player, etc)
We recommend using Chrome when available, but all browsers and devices are supported.
Can I access the virtual platform before the event to test the functionality?
For speakers and chairs, a test link can be used to test the system before logging in.
Can I speak directly to other attendees at the virtual summit?
Yes, you will be able to search for attendees and chat with them. You will also be able to interact with attendees in the Networking Lounge. Attendees will be asked what professional profile information they wish to share with attendees. This profile will help facilitate networking discussions.
Can I ask questions to the speakers at the virtual summit?
Yes, it will be possible to ask questions during sessions via chat. Live Q&A sessions will be available at the end of all sessions, after the teaching. Speakers will also be reachable via the networking chat options.
How can I see who else is online?
There is an attendee button in the navigation bar of the event as well as in the 'Now Attending' in the top of the event where, when clicked on, it will provide a full listing of attendees of the event.
I am experiencing a technical issue within the event platform, who can assist me?
Please visit the Help Desk in the virtual event venue where we can assist with any technical issues.
Is there a Code of Conduct for this event?
Yes. Our code of conduct can be viewed here.
Schedule/Education
Where can I find the programme for the summit?
The programme can be found here.
Is the Virtual Pain Education Summit a scientific congress?
The Virtual Pain Education Summit brings together the most recognised experts in the field of pain science and education to exchange knowledge, ideas and the latest advances in the field. It is, above all, an educational meeting, organised to meet the educational needs of the pain community in 2020. The Programme is designed and supports the EFIC education curricula.
If I am unable to attend all the sessions of the virtual summit live, will I be able to view them later?
Yes. Attendees will be able to view the sessions for 3 months after the summit. If you decide to join the European Pain Federation Academy, they will be available even after that.
Which medical disciplines and healthcare professions are the target audience of the virtual summit?
The summit offers four educational tracks dedicated to Pain Medicine, Physiotherapy, Psychology and Nursing. Additionally, interprofessional sessions on a range of engaging topics as well as Topical Lectures on current hot topics are included. The Pain Medicine track is relevant for all medical doctors involved in the management of pain.
I'm a physiotherapist; is any of the content of the virtual summit relevant for me apart from the physiotherapists track?
One of the main goals of the summit is to promote interprofessional learning, as the European Pain Federation strongly believes that all healthcare professionals benefit from expanding their knowledge on the latest advances in other fields. Therefore, we encourage attendees to explore sessions outside of their own educational track.  
I'm a doctor; why would I attend an event that is marketed at non-doctors?
The European Pain Federation EFIC is dedicated to multiprofessional pain management and the biopsychosocial model of pain. While we provide a track dedicated to physicians, we encourage all professionals to work and learn together for the benefit of patients.
Registration
What will I receive as an attendee?

Free access to all presentations and sessions: Create your own schedule, attend any and all of the sessions whenever and wherever for a period of three months.
Networking with your colleagues: Use the personal profiles search to browse the list of participants and use the conference system to contact other delegates and network.
The chance to join the interact: Attend programme events and participate in conversations during live Q&A sessions.
Visiting the virtual exhibition hall: Journey through the exhibition booths
Your registration allows you to access 3 days of intense live education, the extended access to go back, view and enjoy all the sessions and career development opportunities, on-demand, for an extra period of three months. Therefore, you will be able to attend more lectures and more events and keep the discussion going with your fellow delegates, at no extra cost.
Can I register after the first day of the summit?
Yes. You will have access to the remainder of the live programme as well as being able to catch-up with the previous sessions for 3 months after the event.
What is the European Pain Federation Academy?
The European Pain Federation Academy is EFIC's flag-ship education programme. Membership of the Academy allow you to access EFIC's most comprehensive educational projects and receive discounts on various events. You can find out more about the European Pain Federation Academy here.
What happens if I choose to become an Academy member when I register for the summit?
If you register for the summit and choose to become an Academy member, there is no extra cost added to your registration fee. You will be contacted as a member and have access to various additional benefits. Find out more about the European Pain Federation Academy here.
I am an Academy member already. Do I have to register separately for the summit?
No. If you apply to become an EFIC Academy member, you will be provided with summit registration as one of the benefits. Your summit registration details will be sent to you separately. Find out more about the European Pain Federation Academy here.
I need to cancel my registration; will I get a refund?
All ticket sales are non-refundable.
Who can I contact if I have any questions regarding the registration process?
Please direct all questions regarding the registration process to EFIC-registration@kit-group.org.
What is the early deadline for registration?
The early deadline for registration is Wednesday 7th October 2020 at midnight CEST.
Will my data be shared with third parties at the summit?
Your registration data may be used (saved, stored, processed, transmitted and deleted) and transferred to the European Pain Federation EFIC who will serve as the data controller in line with their privacy policy. In addition, the companies Labroots Inc and KIT Group GmbH will act as data processors on behalf of EFIC and will process data only for the purposes required for the organisation of the summit. You will separately be asked permission if you wish to share your contact details with sponsors and exhibitors present at the summit. You will have the right to opt out of this.
Will I be awarded with a CME accreditation?
The European Pain Federation has applied for CME accreditation for the educational programme with the European Accreditation Council for CME (EACCME). We will update attendees when the credits have been confirmed.
How can I qualify for a student ticket?
If you are currently enrolled as a student, you qualify for a student ticket. If you have any doubts over your registration category, please contact EFIC-registration@kit-group.org.
Do I qualify as an 'allied professional'?
The allied professional registration category is provided for non-physician healthcare practitioners such as physiotherapists, nurses and psychologists. If you have any doubts over your registration category, please contact EFIC-registration@kit-group.org.
How do you set discount registration rates?
The virtual summit offers tiered pricing for developing countries following the World Bank's lending group categories. A cheaper registration price is offered to low and lower-middle income countries.
I want to seek VAT reimbursement. How can this be done?
All tickets are sold with VAT included. If you are due a VAT deduction (i.e. because you have a valid VAT number or because you are registering from outside the EU VAT zone) then you must seek a reimbursement via your national VAT authorities. If you are unable to receive a reimbursement in this way, please contact secretary@efic.org.
What if I have more questions?
My question is not listed above, who can I reach out to? Please contact us at painsummit@efic.org.
CME-CPD ACCREDITATION
Accreditation Statement and Credit Designation
Please note: CME credits can not be claimed for any sessions viewed post-event. The information below only applies to registrants who attended the virtual event from 6-8 November 2020. 
The Virtual Pain Education Summit presented by the European Pain Federation, Brussels (online), Belgium, 06/11/2020-08/11/2020 has been accredited by the European Accreditation Council for Continuing Medical Education (EACCME®) with 16 European CME credits (ECMEC®s). Each medical specialist should claim only those hours of credit that he/she actually spent in the educational activity.
Through an agreement between the Union Européenne des Médecins Spécialistes and the American Medical Association, physicians may convert EACCME® credits to an equivalent number of AMA PRA Category 1 CreditsTM. Information on the process to convert EACCME® credit to AMA credit can be found at www.ama-assn.org/education/earn-credit-participation-international-activities.
Live educational activities, occurring outside of Canada, recognised by the UEMS-EACCME® for ECMEC®s are deemed to be Accredited Group Learning Activities (Section 1) as defined by the Maintenance of Certification Program of the Royal College of Physicians and Surgeons of Canada.
EACCME® credits
Each participant can only receive the number of credits he/she is entitled to according to his/her actual participation at the event once he/she has completed the feedback form. Cf. criteria 9 and 23 of UEMS 2016.20. Please find below the breakdown of ECMEC®s per day:
06.11.2020 – 6.00
07.11.2020 – 6.00
08.11.2020 – 4.00
The EACCME® awards ECMEC®s on the basis of 1 ECMEC® for one hour of CME with a maximum of 8 ECMEC®s per day. Cf. Chapter X of UEMS 2016.20.
Educational Objectives
After attending the Virtual Pain Education Summit, presented by the European Pain Federation, participants should be able to:
Understand basic pain science concepts
Learn the basic principles of pain assessment and measurement
Understand pain treatment approaches, from pharmacological/interventional to conservative
Understand the bio-psycho-social model of pain, and the connections between physiological, psychological and social components
Know the most common pain syndromes and the ICD classification of pain
Know the key aspects of managing special patient populations
Understand and appreciate the essential competences and roles played by healthcare professionals
Learn the essentials of multiprofessional working and multimodal pain management
Understand the benefits and risks of opioid-based treatment and learn how to prevent misuse and addiction.
Target audience
As EFIC is a multi-disciplinary organisation, the event is targeted at a variety of pain professionals. In particular, the Virtual Pain Education Summit will be targeting physicians interested in pain (e.g. pain specialists, anaesthetists, neurologists), psychologists, physiotherapists and nurses. EFIC have developed curricula for each of these groups and this event aims to teach each of these curricula.
Disclosure and Resolution of Personal Conflicts of Interest
In accordance with CME/CPD accreditation criteria and standards for commercial support to ensure balance, independence, objectivity, and scientific rigor, those in control of the educational content must disclose potential or actual conflicts of interest. Disclosure information will be evaluated, and conflicts of interest will be resolved. Disclosure will be made available online to participants prior to the event. Participants will be asked on the evaluation to assess the objectivity and independence of the event. Disclosure information is available here.
Industry Support Disclosure
This event will be supported, in part, by funding from industry. All support will be managed in strict accordance with CME/CPD accreditation criteria and standards for commercial support. Appropriate acknowledgement of all supporting organisations will be made in the programme guide, on the event website, and with signage during the event. 
How To Receive your CME/CPD Certificate
An email has been sent to all delegates after the congress with a link to the online evaluation. In case you did not receive it, please find it here: https://www.surveymonkey.com/r/VirtualPainSummit_Evaluation The CME/CPD certificate will be sent to you via email 7-10 days after completing the online evaluation and credit claiming procedure. The process takes about 10 minutes. We thank you for your feedback as it is an important part of CME/CPD accreditation and helps improve future educational offerings.
Virtual Pain Education Summit Pricing*
| | | |
| --- | --- | --- |
| Category | Academy membership fee** | Summit registration fee |
| Regular (physicians from World Bank High Income Countries and pharmaceutical/MedTech industry professionals) | € 145 | € 185 |
| Discounted (physicians from World Bank Lower- and Middle-Income Countries) | € 85 | € 100 |
| Allied Professionals (physiotherapists, psychologists, nurses) | € 75 | € 95 |
| Students | € 35 | € 45 |
* Prices do not include VAT.
** Summit attendance is included in the Academy membership fee.
Scientific Programme Committee members 
Prof. Dr. Brona Fullen – University College Dublin (Co-Chair)
Prof. Dr. Bart Morlion – Universitair Ziekenhuis Leuven (Co-Chair)
Prof. Dr. Emma Briggs – King's College London
Ass. Prof. Dr. Morten Høgh – Aalborg University
Prof. Dr. Frank Huygen – Erasmus MC
Prof. Dr. Eija Kalso – University of Helsinki
Ass. Prof. Rianne van Boekel RN, PhD – Radboud University Medical Center
Prof. Dr. Andreas Kopf – Charité Universitätsmedizin Berlin
Dr. Luis Garcia Larrea – Lyon Neuroscience Research Centre
Dr. Mary O'Keeffe – University of Sydney
Prof. Dr. Harm Peters – Charité Universitätsmedizin Berlin
Prof. Dr. Tamar Pincus – Royal Holloway University of London
Prof. Dr. Harriet Wittink – HU University of Applied Sciences Utrecht
Here's what attendees thought of the #EFICVirtualPainSummit 2020:
Great lectures @EFIC_org in a virtual environment at #eficvirtualpainsummit , very useful for my daily practice. The interdisciplinary sessions outlined the path that our practice should take. I wish you all good health, and that after #COVID19 we have more wisdom and patience.

— Branko Vujkovic (@fizijatar015) November 8, 2020
Diolch yn fawr/Thank you #eficvirtualpainsummit for an inspiring 3 days. So inspired to deliver to my patients in clinic, and to my students at Bangor University. Stand out moments?….tooo many to choose from! Fantastic speakers with a wealth of knowledge. Never stop learning!

— Colin Roberts (@lexvaphysio) November 8, 2020