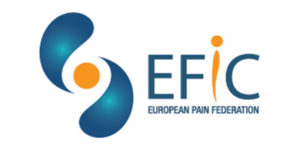 In response to the 30th August 2020 Sunday Times article on the 2021 'Global Year Against Pain' Task Force, please find a comment from the European Pain Federation EFIC below: 
The Societal Impact of Pain (SIP) platform is an advocacy campaign managed by EFIC and Pain Alliance Europe, currently sponsored by Grunenthal. SIP raises awareness of pain's impact on society and aims to change policies affecting pain. SIP promotes access to multimodal pain treatment, which includes non-pharmacological approaches such as physiotherapy and psychological counselling. When Grunenthal employees have contributed to published policy documents, this has always been acknowledged transparently.
EFIC works independently of any commercial sponsor unless specifically acknowledged. On the issue of opioids, EFIC is due to publish a new set of clinical practice recommendations in the coming months. These have been developed completely independently of industry with a rigorous conflict of interest approach for all authors.
EFIC regrets the resignations of the Global Year Against Pain task force members. You can find EFIC's letter in response to the resignations here. EFIC encourages all European pain clinicians and researchers to work together for the benefit of patients.