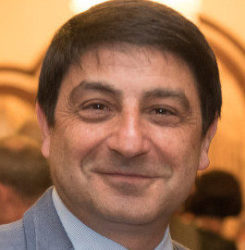 Dr Silviu Brill has been elected as Honorary Secretary of the European Pain Federation EFIC for the term 2018-2021. Dr Brill, who represents Israel as a Councillor for the Federation, was elected by the Council to serve on the Executive Board in this function.
The Federation held an election for the vacancy on their Executive Board left when Professor Brona Fullen was chosen as President Elect whilst serving as Honorary Secretary. The Honorary Secretary is responsible for the agenda of European Pain Federation Executive Board meetings and related administrative functions.
Dr Brill is Specialist in Anaesthesiology and Pain Management, Director of the Institute for Pain Medicine, Tel Aviv Medical Center, Israel. He is also Past- President of the Israeli Pain Association and Past President, Pain Section, of the Israeli Society of Anaesthesiology.
Dr Brill has served the Federation for a number of years, including as an examiner for the European Diploma in Pain Medicine (EDPM) and as a co-chair of the Task force on Cannabinoids.